Launching a channel for ASMR? Or perhaps you've already begun one and want to add more microphones to your collection. A microphone is a vital tool for an ASMR creator, much like a guitar is for a rock band. A good microphone is necessary to produce high-quality content and give your audience high-quality tingles. Several mics that you can utilize for your videos are covered in this article. If you want to explore and switch between different microphones in your videos, each microphone produces its own distinct sound that will give each of your videos a personality of its own. Let's go over the list of the top ASMR microphones, most of which are budget friendly.
Overall Best ASMR Microphone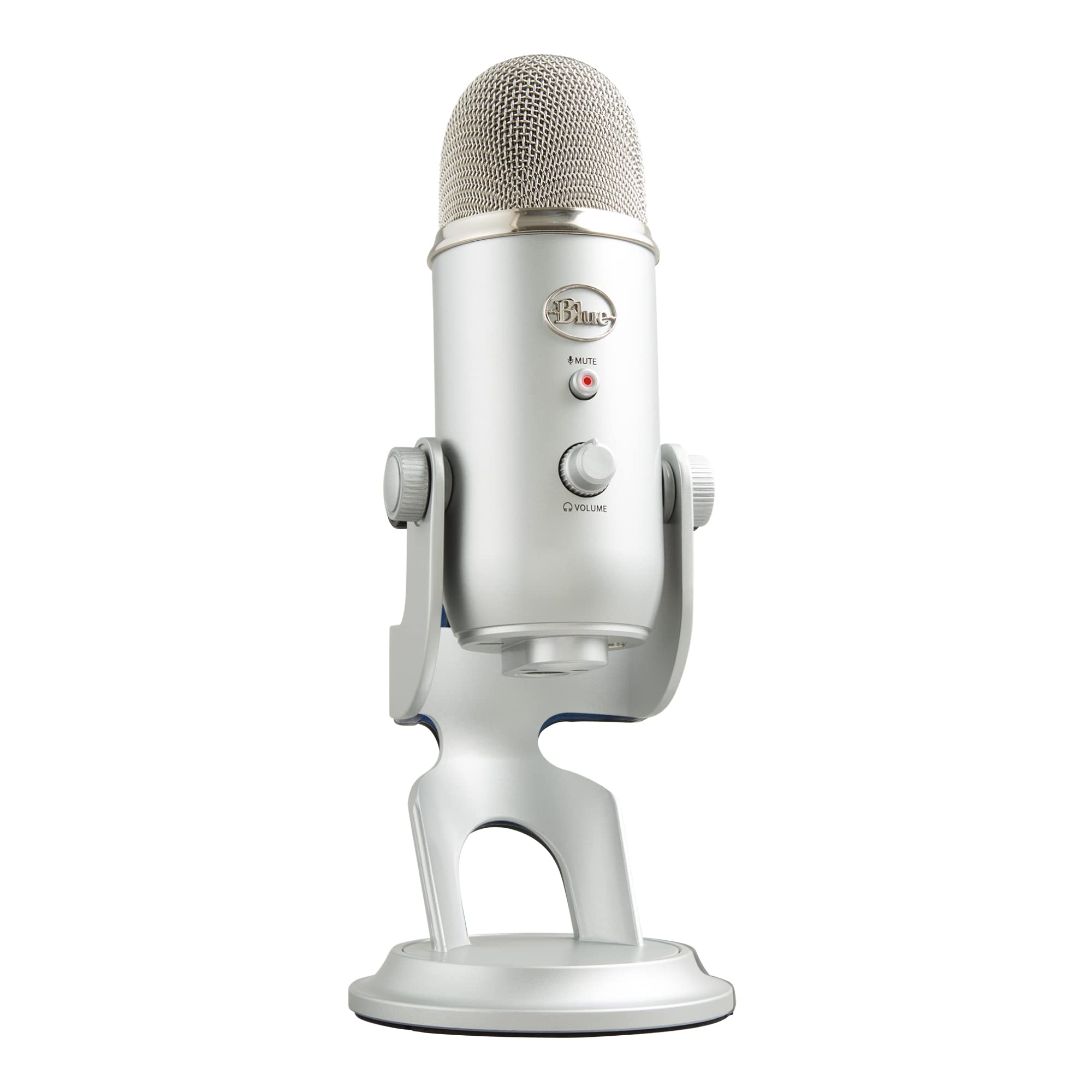 This professional studio microphone is perhaps the cheapest one you will ever find, costing only $120. You may be wondering if a professional microphone at this budget is worthwhile. Yes, Blue Yeti mics are renowned for their superior sound quality and for letting you precisely regulate the level of your recordings. Their entire line of microphones is renowned for producing incredible sound quality. It's a worthwhile buy for both beginning and experienced ASMR creators due to its reasonable price compared to the majority of other microphones with comparable characteristics, but if you're a professional ASMRtist you probably already have this fantastic microphone in your mic collection. The Blue Yeti has become a favorite microphone by ASMR content creators, for both professionals and amateurs alike, despite the fact that it was never initially promoted to the ASMR community. Even the biggest ASMR YouTube stars, including Gibi ASMR, Frivolous Fox ASMR, ASMR Darling, and many more professionals can be found using this inexpensive microphone. The Blue Brand acknowledged the ASMR community's love of their microphones in 2021 and wrote a blog article titled "How to Make ASMR with Blue Yeti."
Other Great Microphones for ASMR
Blue Yeti
Audio-Technica AT2005
Audio-Technica AT2020
Audio-Technica AT875R
Audio-Technica ATR2500
HyperX QuadCast
Neumann TLM 102
Rode K2
Rode NT-USB
SE Electronics X1S
Samson SAGOMIC
Shure SM7B
Stellar X2
Tascam DR-40X
Zoom H4n Pro 4
There are several microphones you can choose from that'll vary in sound quality and help create unique sounds that wouldn't be similarly captured using another microphone. Several of the microphones listed are budget-friendly while still boasting great recording specs. The overall best pick selected in this article is the Blue Yeti microphone, a popularly used microphone in the ASMR community. Hopefully this article assisted you in selecting your first microphone to begin creating ASMR content or to add more microphones to your collection.
Once you've begun creating your ASMR content, feel free to begin promoting your videos on https://sharree.com. Sharree is a platform where you can share you videos for users and visitors of the platform to see. It's a great starting point for free self-marketing and getting your first group of viewers.