When I use the bump share feature nothing gets pushed to the top anymore, it worked previously also I can only push my first posted share forward when it was working. How do I get the system to allow me to choose which share gets pushed?
Are you receiving a Success message like so when bumping your share?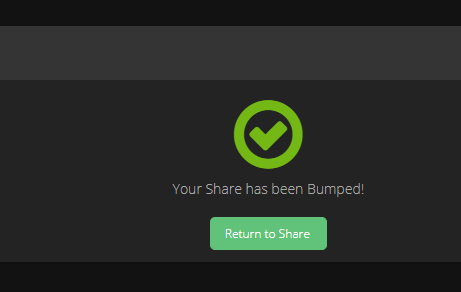 Or are you receiving an error message like the one below?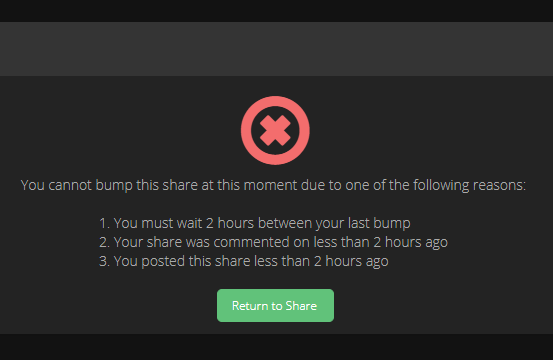 ---
Edit: I've looked at your share history and your videos seem to be getting bumped correctly, I don't see any issue. Perhaps you're misunderstanding something? The homepage consists of Pinned shares first, if you're bumping a non-pinned share you will see it at the top of the Recents section (
https://sharree.com/Feed-Shares?sticky=0#sort-shares
)