hiceprince is a
Member
on Sharree who registered
12-08-2016
. hiceprince is currently
Offline
, and last visited
02-04-2017, 03:37 PM
. hiceprince has spent a total time of
6 Hours, 13 Minutes, 42 Seconds
online.
hiceprince says... What's up guys, HICEPRINCE here! Am a Nigerian, lol stick around to laugh at my accent
Just a normal guy who loves gaming from childhood and would love to share it to people, so they can laugh at me
► Welcome to the best place for Call of Duty games and news!
Commentary, LIVE videos & more! I play on the Playstation 4 (PS4).
► Check out my videos and "Subscribe" to see more, your support means a lot! - Enjoy! :D
Thanks for sticking around.
Hiceprince. ♛
Schedule: I try to post 3-4 videos a week! because am in college. major: Computer Science
__________________________________________________________
help me reach my goals
♛ Milestones ♛
→ 100 Subscribers: Wednesday May 11, 2016
→ 500 Subscribers: Saturday November 12, 2016
→ 1000 Subscribers:
→ 5000 Subscribers:
→ 10000 Subscribers:
→ 50000 Subscribers:
→ 100000 Subscribers:
➞ 200000 Subscribers:
Top Received Reactions
No reactions to show.
Top Given Reactions
20
Plain link:

Referrer link:
(Gain 1 Buck for every user you refer)

Latest Videos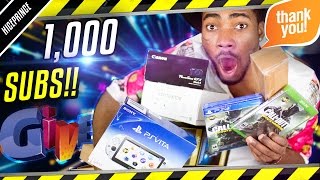 15 0