Share
Sharree allows you to share your videos with its vast and active community.
Make Friends
Join in on forum discussions, network, collaborate, and meet like-minded YouTubers
Improve Your Content
Sharree has tools and helpful users that'll help improve your future content.
Marketplace
Being active will earn you points to purchase items and services for your channel.
Random Video Spotlight
Has a video you've recently shared sunk down a few pages? Are you afraid it'll never get viewed again?

With the Random Video Spotlight, there'll be no need to worry. Every time someone loads the video section, 3 videos are randomly generated and displayed in the Spotlight. Eventually your video will appear in someone's spotlight.
2067 93
Shared by
MitchProVideos
94 0
Shared by
IDoRandomVideos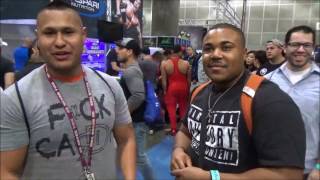 26 0
Shared by
lavontecaldwell@yahoo.com



Pinned Videos

Every minute on Sharree, new content is being shared--pushing your video further back in pages. By pinning your video, your video will remain within the 1st to 2nd page of Sharree, guaranteeing more notice on your video.

Go to something you've shared and click the "Pin This" button to pin your video.

Example of Pin Button:

97 18

Shared by

Science of Craft





Recently Shared

227 4

Shared by

The Examination Table

13 0

Shared by

wirelesscashnow

154 7

Shared by

Reimaginedarthd

53 1

Shared by

Bunchless Grape

61 2

Shared by

Raging Chaos

174 4

Shared by

DylanGaming

8 0

30 6

14 0

Shared by

ericbarbwire

11 0

Shared by

YT:JAMVERNON

6 0

Shared by

semituning0101

31 0

1,534 107

Shared by

Leezfinalword

91 2

Shared by

Tech Mirages

6 0

Shared by

CountingStars

6 0

Shared by

RazzRomell

35 4

Shared by

MohammadNafees

11 0

Shared by

vicvgaming

14 0

52 2

Shared by

gadgetechz

9 0

Shared by

hellraiser

76 6

Shared by

Jake Pullen Green

98 4

Shared by

Little Yurly

12 0

Shared by

MakeClick4U

9 0

Shared by

Captain Wolf Midnight

8 0

Shared by

Platform4You

151 11

Shared by

Reimaginedarthd

158 2

Shared by

Akshaj Nalavade

119 1

Shared by

TheExtraPoint

36 2

Shared by

life is simple

32 0

Shared by

Zustainkik

22 4

Shared by

Zippy Playz

42 4

Shared by

SeanIsDaBom

16 0

Shared by

MakeClick4U

2,043 157

Shared by

vicvgaming

8 0

Shared by

Nishant taneja

38 2

Shared by

Satori Graphics